High Compliance CW Driver for Quantum Cascade Lasers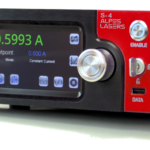 The S-4 High Compliance CW driver is compatible with QCL or ICL lasers from Alpes Lasers and is available either as a standalone driver or within a Kit combined the TC-3 Temperature controller, lasers and cables to constitue a complete light emitting source.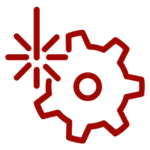 The S-4 CW Driver is available in 4 different models with respective maximum currents of 500 mA, 1A, 1.5A or 2A. In all cases the driver offered in a quotation will be compatible with the lasers offered in the same quotation, but should you require a higher maximum current it is possible to request it.
If necessary you can find here copies of the current firmware updates for the S-4 drivers. You will also receive copies of the necessary software on a USB key with your purchase.