Shock and Vibration Testing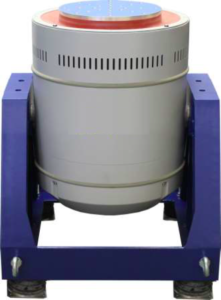 Alpes Lasers SA offers a service of shock and vibration testing. Originally designed for qualifying laser devices to the MIL-STD-810H defense standard, the same tests can be applied to a variety of different products.
Key Features
Random Vibrations

Sawtooth Shocks

Halfsine Shocks
In order to adapt your product to the test chamber, we will require one technician knowledgeable with the product to be present on site in Switzerland for at least one full day, where he will handle the products, perform the tests and record the results with the assistance of the Alpes technical team, with at least one Alpes technician being assigned full time to the task.
Key Applications
Vibration testing can be performed on up to 4 devices at a time for an arbitrary amount of time. Shock testing can be performed on one device at a time. Device exchange time can vary according to the design of your product but is typically ~20 min.
The pricing will be established on the basis of the total time spent using the facility.