Portable multi-gases analyzer based on QCL source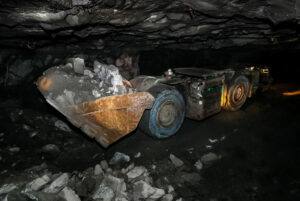 NETHELIX project is a visionary undertaking aimed at revolutionizing the mining sector thanks to its real-life settings a toolbox of new technologies for automating and streamlining the extraction process. These technologies will make use of mining and waste deposit processing methods, maximizing efficiency, reducing waste production and increasing environmental and human health safety.
In the frame of NETHELIX, Alpes Lasers is partnering with Ulm University to develop novel smart portable sensors able to simultaneously measure and control the concentration of gases deemed harmful to operators in underground and open-pit mines.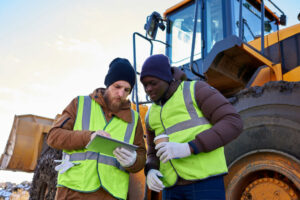 The sensor will leverage the benefits of Quantum Cascade Lasers (QCL), a technology pioneered by Alpes Lasers 25 years ago. QCLs are mid-infrared laser sources, whose emission wavelength can be very precisely tuned to the absorption peaks of targeted gases, allowing detection sensitivity down to the part per million (ppm) or part per billion (ppb). The sensor will be able to detect dangerous gases, identify their nature, measure their concentrations, as well as to trigger alert and emergency systems if needed. All of this in a compact and portable device.

Funding programme type: Horizon Europe
Grant reference #: 101092365
Duration: 42 months

Total cost: 14 939 668,75 €
Website: Nethelix project
Partners:
SANDVIK MINING AND CONSTRUCTION OY, Finland
ALTUS LSA COMMERCIAL AND MANUFACTURING SA, Greece
TECHNISCHE UNIVERSITAET BERGAKADEMIE FREIBERG, Germany
ETHNICON METSOVION POLYTECHNION, Greece
UNIVERSITAET ULM, Germany
ASTRIAL GMBH, Germany
RISA SICHERHEITSANALYSEN GMBH, Germany
OMYA GMBH, Austria
EMPHASIS DIGIWORLD AE, Greece
SOCIETAL RESILIENCE AND CLIMATE CHANGE CENTER OF EXCELLENCE, Belgium
MARKOPOULOU-PAPAKONSTANTINOU KAI SYNERGATES ETAIREIA DIKIGORON, Greece
PLEGMA LABS TECHNOLOGIKES LYSEIS ANONYMOS ETAIRIA, Greece
DELPHI-DISTOMON ANONYMOS METALLEFTIKI ETAIREIA, Greece
CY.R.I.C CYPRUS RESEARCH AND INNOVATION CENTER LTD, Cyprus
MYTILINAIOS ANONIMI ETAIREIA, Greece
ENGITEC SYSTEMS INTERNATIONAL LIMITED, Cyprus
KGHM CUPRUM SPOLKA Z OGRANICZONA ODPOWIEDZIALNOSCIA – CENTRUM BADAWCZO- ROZWOJOWE, Poland
HELLAS GOLD S.A., Greece
ABAUT GMBH, Germany
EIT RAWMATERIALS CLC EAST SPOLKA Z OGRANICZONA ODPOWIEDZIALNOSCIA, Poland
HELLENIC COPPER MINES LIMITED, Cyprus
DUNDEE PRECIOUS METALS CHELOPECH, Bulgaria
ALPES LASERS SA, Switzerland
CSEM CENTRE SUISSE D'ELECTRONIQUE ET DE MICROTECHNIQUE SA – RECHERCHE ET DEVELOPPEMENT, Switzerland