Laser weeding with based on high-power multi-QCL source
There is an urgent need to move towards sustainable weed management strategies. Agroecology offers a unique approach & seeks to transform food & agriculture systems, providing long-term solutions.

Weeds are expected to become more difficult to reliably control with herbicides under increasing CO2 and climate change (CC). Nevertheless, practical implications of climate change for the many non-chemical tactics integral to agroecological weeding have not been thoroughly addressed yet.
To overcome this concern, Conserwa supports the development of innovative, herbicide-free technologies, such as laser weeding. Alpes Lasers is collaborating with the Berlin-based company Escarda Technologies to develop a compact autonomous laser weeding robot that will cover the field while tracking and killing weeds.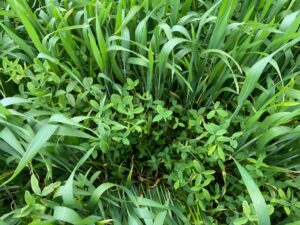 In the frame of this collaboration, Alpes Lasers is developing high power mid-infrared sources, based on Quantum Cascade Lasers (QCL) and a novel beam combining scheme, that will be integrated on the robot. The laser sources developed in the frame of Conserwa leverage power scaling offered by the beam combiner and wavelength flexibility inherent to QCL technology. Such flexibility is extremely important for adapting to the field and the type of weeds.  Alpes Lasers is thrilled to tackle this very exciting challenge.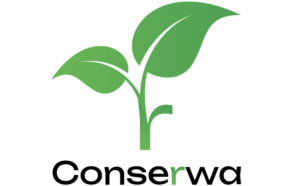 Funding programme type: Horizon Europe
Grant reference #: 101081802
Duration: 56 months

Total cost: 4 996 847,75 €
Website: Conserwa project
Partners:
ASSOCIATION DE COORDINATION TECHNIQUE POUR L'INDUSTRIE AGROALIMENTAIRE, France
CENTRE TECHNIQUE DE LA CONSERVATION DES PRODUITS AGRICOLE, France
ASSOCIATION DE COORDINATION TECHNIQUE POUR L'INDUSTRIE AGROALIMENTAIRE, France
CENTRE TECHNIQUE DE LA CONSERVATION DES PRODUITS AGRICOLES, France
CENTRO NACIONAL DE TECNOLOGIA Y SEGURIDAD ALIMENTARIA, Spain
CAMPDEN BRI MAGYARORSZAG NONPROFITKFT, Hungary
LA UNIÓ LLAURADORA I RAMADERA DEL PAÍS VALENCIÀ, Spain
I-DANTE LTD, Cyprus
APEO,AGRONOMICAL PLANT EXTRACTS AND ESSENTIAL OILS, Belgium
CENTRE WALLON DE RECHERCHES AGRONOMIQUES, Belgium
NEAYI SAS, France
TECNOALIMENTI SCPA ,Italy
STRATAGEM ENERGY LTD, Cyprus
ZENTRUM FUR SOZIALE INNOVATION GMBH, Austria
GEORG-AUGUST-UNIVERSITAT GOTTINGEN STIFTUNG OFFENTLICHEN RECHTS, Germany
BIOME MAKERS SPAIN SL, Spain
CARBONE FERTILE CENTRE NATIONAL D AGROECOLOGIE, France
ESCARDA TECHNOLOGIES GMBH, Germany
EASY GLOBAL MARKET SAS, France
ARISTOTELIO PANEPISTIMIO THESSALONIKIS, Greece
UNIVERSITE DE LIEGE, Belgium
AGROLYNX INFORMACIOS SZOLGALTATO ZARTKORUEN MUKODO RESZVENYTARSASAG, Hungary
ALMA MATER STUDIORUM – UNIVERSITA DI BOLOGNA, Italy
HELSINGIN YLIOPISTO, Finland
ALPES LASERS SA, Switzerland
INTERNATIONAL BIOCONTROL MANUFACTURERS ASSOCIATION, Belgium
REM ANALYTICS SA, Switzerland